Knights of Columbus Insurance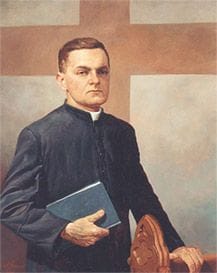 Strong Right Arm of the Catholic Church
Thanks to the efforts of Father Michael J. McGivney, assistant pastor of St. Mary's Church in New Haven and some of his parishioners, the Connecticut state legislature on March 29, 1882, officially chartered the Knights of Columbus as a fraternal benefit society. The Order is still true to its founding principles of charity, unity and fraternity.
The Knights was formed to render financial aid to members and their families.
---
Knights of Columbus Financial Beacon
When most people think of a financial plan, they think of savings, or retirement plans, or picture stocks, bonds and mutual funds. Insurance often gets lost in the shuffle or dismissed. But maybe it's time to take another look. Life insurance can be a safe and some would even say essentialpart of any financial plan. To download the Financial Beacon document please click here.
---
council served
Our Lady of Fatima
Council 16989 About Our Lady of fatima

St. Aiden
Council 11332 About St. Aiden
Ave Maria
Council 9494 About Ave Maria
> View more