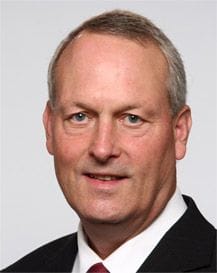 No matter where you are in life, you want to ensure that your family will always be provided for.
Knights of Columbus Term Life Insurance is intended to give you needed protection for a specific period of time. Coverage options include:
Annual renewable term policies that are guaranteed renewable to age 70.
Accelerator Term policies with 10, 15 or 20 year initial term periods that have a guaranteed death benefit to age 85. Accelerator policies feature premium rates that are guaranteed to remain level for the initial coverage period.
Term Insurance through the Young Adult Insurance Program for those ages 18 to 29.
Lower rates are available for larger coverage amounts.
Coverage that you determine the amount you need and the payment frequency that best suits your budget.
Knights of Columbus Insurance understands that everyone's financial needs and goals are different. That's why we offer several Term Life Insurance products, each designed to meet your temporary insurance needs so you can plan your families' future.
A new mortgage. Your children's college tuition. These relatively short-term needs can be protected with Knights of Columbus term coverage. We offer a full range of affordable and flexible term life plans that keep pace with the changes that come your way.
Young Adult Insurance: For those just starting out, who may tend to have small, short term needs, the Young Adult Insurance program offers an Annual Renewable Term policy with a streamlined application and an online request for quote feature. Two coverage options -- $25,000 and $50,000 are available.
Annual Renewable Term: Offers coverage for one year with ability to renew. Minimum coverage amount is $25,000. Coverage may be converted to a permanent plan at any time prior to the contract date nearest age 65. Insured has the option to renew, to age 70, subject to the new premium at each renewal age.
Accelerator Term Series: Available with ten, fifteen, and twenty year initial term periods. The minimum coverage is $100,000. The face amount automatically increases a set dollar amount each year for the first five years, with the final face amount equal to 125 percent of the original contract amount.* Except for corresponding premium increases with the five percent guaranteed increase in face amount on the first five contract anniversaries, premiums are guaranteed for the initial term period. After that, premiums are guaranteed at yearly renewable term rates until the contract date nearest the insured's 85th birthday. Clients who elect to purchase policies with coverage amounts in excess of $250,000, and who meet our strictest underwriting criteria, may be eligible for reduced premium rates. Even further reductions may be available to clients who elect to purchase policies with coverage amounts in excess of $1,000,000. These policies, with an optional Full Term Conversion Rider, provide conversion benefits to the earlier of the contract date nearest age 65 or the end of the term period (as long as the contract is in force) and are renewable to age 85 (subject to new premium rates at each renewable age).
Stephen Dugal
416.436.3203

I can help you design the life insurance plan that best fits your goals, your lifestyle and your budget. I can also help you learn more about Knights of Columbus Disability Income, Long-Term Care, Retirement Annuities, Permanent Life Insurance, Survivorship Universal Life, and Discoverer Insurance products that provide you with well-rounded financial protection.